Other Fun Stuff

The following table contains a series of puzzles or activities that can be printed off for use in a variety of settings. Where appropriate you will also find a solution page that you can print off to check the answers. Clicking on the underlined link will take you to the selected activity page.
| | |
| --- | --- |
| Recycle These! | Located outside of the city, a landfill is a place where trash is taken for disposal. This activity uses words associated with a discussion of landfills found at The Imagination Factory's Education Department. |
| Trashasaurus Word Search | This puzzle is made of words that represent some of the hundreds of items that were glued to the outside of the solid waste sculpture, Trashasaurus Rex. answers |
| Solid Waste Word Match | The following terms are used at The Imagination Factory to discuss solid waste. Draw a line from the word on the left to match its correct definition on the right. answers |
| | |
| | |
| | |
© 2008 Marilyn J. Brackney (updated 2018)
Volume 18 No. 2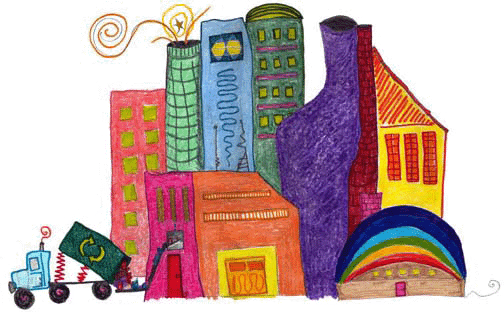 Return to Main Web Page

Return to Toys & Games Page
Select this to choose other toys and games lessons.