Create a Snow Globe

The first snow globes were introduced in 1878 at the Paris Universal Exposition by some French inventors. Nearly a dozen years later, domes holding miniature Eiffel Towers were sold to promote tourism. It wasn't long before businessmen in Germany and Italy began producing snow globes, but the toy didn't gain popularity in the United States until the 1920s.
Making snow globes is a great way to reuse glass jars, and they're fun to make for holidays such as Christmas and New Year's. While any clear jar with a lid will do, try to find one that has an interesting or attractive shape. Small jelly jars are perfect for this project, and reusing them will help to save natural resources and landfill space.
You Will Need:

Jars with lids
Enamel spray paint
Coarse sandpaper
Plastic glitter (snow)
Epoxy
Glycerin
Water
How to:
After you've selected just the right jar, it's time to create the scene for the inside of your snow globe. Anything that's made of glass, ceramic, or plastic will work, but avoid using wood or metal, as they will decompose or rust over time.

To assemble the snow globe, first clean the jar inside and out, and remove the label. Now sand the inside of the lid to roughen it. This will help in fastening the figure in place. Sand the outside of the lid as well, and paint it with the enamel. When the lid is completely dry, use the Epoxy to glue the figure and/or scenery to the inside, and allow it to set up overnight.

Finally, fill the jar almost to the top with cold water, add a pinch of plastic

glitter and a dash of glycerin, which keeps the snow from falling too quickly. Screw the lid on tightly, shake, and enjoy your snow globe!.
Tips and Tricks:
Purchase glycerine at drug stores or pharmacies.
Some containers that will work in addition to small jelly jars include those that hold baby food, pimentos, and olives.
Make your snow globe using a holiday theme. Visit Holidays on the Net to learn about celebrations that take place all over the world. .
© 2008 Marilyn J. Brackney
Volume 16 No. 4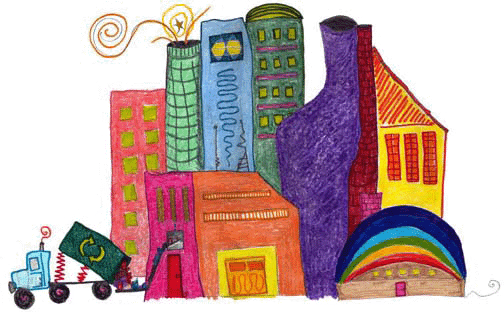 Return to Main Web Page

Return to Toys & Games Page
Select this to choose other toys and games lessons.